Borderwars
2023.5
November 10-12
Veteran's Day Weekend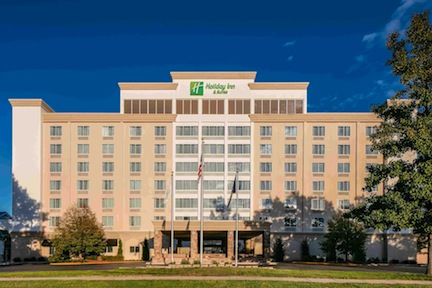 now at the lovely Holiday Inn Overland Park West
at 8787 Reeder St, Overland Park, KS 66214
Get your Hotel room Here.
You'll need to manually select the dates you want your rooms for, and if it's not showing any doubles, go back and change the adults in the room selecter to 4. If they sell out, there are lots of hotels in the area.
---

Borderwars is the yearly convention of the Heart of America Miniature Gaming Society.
A three day event for all kinds of historical, fantasy and Sci-Fi Miniature gaming
as well as card and board games. All are welcome, and it doesn't cost anything to visit!
---
DEALERS so far...
Terrain Station!
Good Old Weird Harold's Old Boardgames
Buck-a-Fig
Dead Man's Figs
Tully's Toys
To be a dealer contact HAHMGS
Dealers tables are $25 for a 6 foot table (max of 3, at this point). Or the equivelant floor space.
Put on a game at BW23.5 and get one days admission comped. Two games, get the weekend!
The hotel mostly has 6 foot tables, so if you MUST have 8 footers, you must give us advance notice.
Contact our Convention Director to put on a game or tournament.
FOOD!
The hotel restauarant is open. And has a full bar.
Plus you're right there on 87th street, restaurant row.
---
Games at Borderwars 2023
Our theme for 2023.5: 21st Century Warfare
anything in the 21st century. And that covers a lot of ground.

All games and times subject to change. And how!
Games will Run Friday Evening, Saturday Morning, Afternoon and Evening & Sunday.
Games so far...
Game Date & Time TBA
Battletech – Old school, that is. Games throughout the whole con
Battle of Fair Oaks. Fire & Fury
THE Great Race or Those Magnificent Martians in thier Superb Skyships
Three Days to the Rhine: Modern Armor
Seven Pines. Fire & Fury
Saga Demos
d6 Ancients
Perryville. 25mm ACW
Poland 1939. Kiss Rommel rules
Friday, Nov 10th
Doors open at 3pm
Saturday, Nov 11th
Doors open at 8am
Sunday, Nov 12th
Doors open at 10am
BORDERWARS 2023.5 ADMISSION:
$5.00 OFF WITH STUDENT/MILITARY I.D.

HMGS/RPGKC MEMBERS:

1-Day Pass - $20.00
Weekend Pass - $30.00
HAHMGS Member's Kids under 16 - get in free!

NON MEMBERS:

1-Day Pass - $25.00
Weekend Pass - $40.00
Kids under 16 - $5/10 1-day/weekend
HMGS Membership -$15. Get the HMGS rate at HMGS (and other) shows nationwide!
$5 if you re-upped in May.