Borderwars 20
19
May 17-19 , 2019
Kansas City, KS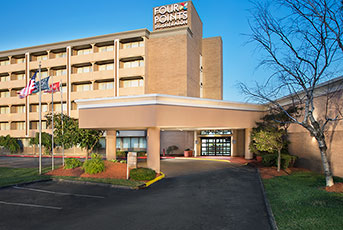 at the lovely FOUR POINTS BY SHERATON
HOURS:
Friday - 3PM-Midnight
Saturday - 8AM-Midnight
Sunday - 10AM-4PM
---

Special Guest, George Nafziger!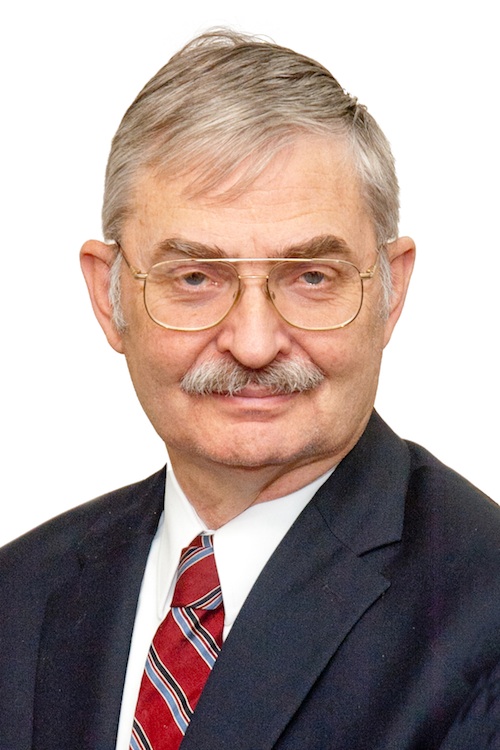 Master of the OOB!
Check out his online store and the Nafziger OOB Colection online.
If you've ever researched a battle that had gunpowder in it, you know who he is.
If not, he is one of the most prolific and popular authors on military history in the world today. Author and translator of over 200 different titles on military history ranging from the Middle Ages through the Korean War, with a heavy emphasis on the Wars of the French Revolution, the Napoleonic Wars and WWII.
George has also been a US Navy Captain, director of the Napoleonic Society of America and the Napoleonic Alliance, and he was even an HMGS-East board member, but we won't hold that against him.
---
DBA 3.0 Tournament
Saturday morning, May 18th
4 rounds, depending on how many players.
Tournament Director Karl Garsoe
---
ANNOUNCING!
The 1st annual Pioner Panzer Memorial
Bolt Action Tournament
Sponsored by HAHMGS
Saturday Morning, May 18th
Three timed rounds with hard start and stop times.
1250 point 28mm WWII
SIngle generic reinforced platoon only
No theme or campaign list.
Only Warlord army lists.
No special characters.
Have two copies of your list.
Tournament Director: Michael Thiemann
BIG Prizes. More details to come.
---
Games at Borderwars 2019
Contact HAHMGS to put on a game at the show.
ACW, Napoleonic, WWII, WWI, 7YW, AWI, Steampunk, DBA & More!
All games and times subject to change. And how!
CHECK BACK FOR DATES AND TIMES AS GAMES ARE UPDATED

Games so far...
ACW Ironclads: Diversion or Invasion that question will be answered when a Confederate Fleet breaks loose and heads toward Washington as rumors swirl concerning the whereabouts and strength of Lee's forces believed to be in PA. Help find the answer by joining four to eight players in a clash of ACW Ironclads in 1/600 scale. Game presented by FLAGG, hosted by gamester Chris Southard.
WW2 Italian campaign: platoon level action Italian style. US forces clash with the Germans amidst the foothills and yes vineyards to determine who will control a vital road junction and supply point. Each of four to eight players will control their own platoon and try to lead their 15 mm figures to victory. Game presented by FLAGG and hosted by gamemaster Mike Dunn.
WW2 Naval, Brits versus Germans: 1/1800 model ships. The British venture out into the cold northern waters to intercept the Tirpitz and the accompanying escort ships as the attempt to interrupt North Atlantic supply chain to the UK. Commands available for six players. Game presented by FLAGG, Steve Sallot gamemaster and host.
Wilsons Creek ACW
Battle of lundys lane. war of 1812
Roman Civil War
Roman Naval Battle
The Congo
WWII PT Boats
OGRE
Battle of the Bulge KISS Rommel
Battles of Westeros
Samurai
Fleet Action in Deep Space: A hex based system on custom battle mat with unit counters. Game is under development by Phil Devries who has been playtesting it with fellow FLAGG members since last fall. The game features several human as well as alien factions at odds with each other or occasionally ally as they attempt to colonize new world and expand their holdings.
GURPS: they call it Ambrosia
Three linked games, play in one or all.
First...You'll be fighting beside the youngest and brightest General the budding republic of Rome has ever had, You're a part of the most elite of the armies of Rome. Your group amounts to two hundred of the absolute best of the best anywhere in the world. All of you were hand picked to be Anthony Triarius's special army. You've been fighting as an army for the last year, since Anthony's commanding officer was killed by a lucky arrow and Anthony had no choice but to take charge. He not only took charge but brilliantly destroyed the larger force of four thousand men with only your two hundred.
After pacifying the area, he was recalled to Rome to be raised to the rank of General at twenty-four. While in Rome he noticed a beautiful young woman then asked her to marry him. When she said yes, they had a quick marriage then all of you were off to his villa in a valley in the mountains. As you arrived at his villa outriders spotted a force of around two-thousand barbarians approaching and would be at the villa within three days. Later it was determined they were the best the barbarians could muster to punish Anthony and anyone standing at his side. The Villa's not the most ideal location for a battle but leaving it undefended is out of the question.
Second...It's 2500 years later and the year is 2002. You're graduating from Boston university when the day of your finals the girl of your group gets a letter from an Italian lawyer telling her she's inherited 30,000,000 Euro's and 200 acres of land. The catch is she has to go to Italy to take possession. There are tickets for her and each of you in the envelope. It seems they want to keep your little group together for some reason.
And finally...It's now 2021 and Italy is now the only zero world power thanks to Cassandra who owns Triar Inc. Your once again facing certain death but this time it's a mysterious group called the Masters. However, the Gods and their Dirae are now willing to fight for humanity and Earth. If you lose every living thing on Earth will be destroyed, but they have a million ships and you have just over 60,000 counting fighters. Many other aliens are standing with Earth, some because they want to kill humans, others because they know what the masters are like and would rather fight in humanities backyard rather than theirs.
Presented by Ed Parachini. Author of Legacy of the Father & Payback's Hell
Check back later for dates and times...
---
DEALERS...SO FAR...
George Nafziger
Good Old Weird Harold's Old Boardgames
IALLM Books
George Knapp
Buck-a-Fig
and more to come!
Contact HAHMGS to be a vendor at the show.

Dealer tables (6 footers) are $20 for the 1st two, $10 after that, max of 4 unless specifically cleared.
---
---

AT THE DOOR:

1-Day Pass - $20.00
Weekend Pass - $30.00
HMGS Membership -$10
Kids under 13 - $5/10 1-day/weekend
HAHMGS Member's Kids under 18 - get in free!

HMGS/RPGKC MEMBERS:

1-Day Pass - $15.00
Weekend Pass - $25.00

$5.00 OFF WITH STUDENT/MILITARY I.D.